Award Winning DJ Services
Modern. Alternative. Professional.
| | |
| --- | --- |
| Posted on June 11, 2018 at 3:15 PM | |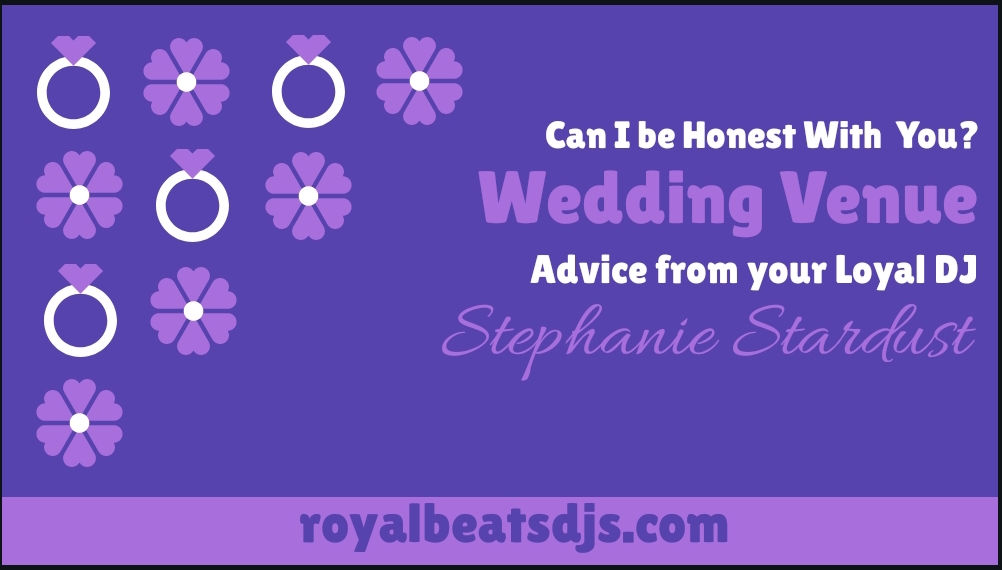 Connecticut definitely has no shortage of beautiful Beaches, Mansions, Castles, Hotels, Barns and other more traditional venues to host your wedding. You can see the potential for yourself at each venue, but what aren't they telling you? I've had the pleasure of working at many of these places over the past several years and I have some inside information for you! Don't expect to hear this info from your sales person as they take you on a magical journey through their venue. These are tips I've learned from a DJ's perspective that might help you narrow down the perfect location for your Wedding Day!
1.) Service: If a venue only hosts only one wedding at a time, consider it! You cannot beat the personalized  attention. Some venues are known in the industry as "wedding factories." They typically juggle up to four or more weddings a day with a very quick turnover in between, leaving very little time for banquet staff and vendors to set up the next event properly. There are people everywhere scurrying like mice to make sure everything happens on time. It's not how I envision attention being paid to details and everyone doing their best work. It's not an ideal situation either to be the DJ rushing to set up or rushing to get out of the way, that's how accidents happen. I cannot avoid things like a long load in process or having to move my car.  After rushing around to set up I need a few minutes to stop sweating, have some water and mentally prepare myself for the services I'm about to provide. On someone's wedding day I want to offer them my time and undivided attention. 
2.Sound: If yours is the only event going on at the time, you can be sure there will be little to no problems with sound. If your venue is like the wedding factory mentioned above, here are a few things you should be concerned with: timing of both events, the exact location of other dj, (other side of wall or otherside of the building?) outside noise during a typically quiet time like toasts, intros, first dances etc., and excessive bass booming through the walls during your lunch or dinner hour when music in your room is typically at a lower volume. There is nothing at all your DJ can to to resolve these problems, but you can avoid them by selecting your venue and timing carefully. 
3. Food: Most people expect an amazing meal based on the prices they are being charged. The fancier the venue the better the food, right? Wrong! The difference between the food in a venue hosting just your wedding vs. the factory serving 2000 people in one day, is not even questionable. It's almost comparable to the difference between a Ruth Chris's Steakhouse dinner vs Chuck's Steakhouse dinner. You know what I mean? Even the banquet staff are more attentive. When I receive my meal early, I know the staff knows what's up! Not only am I one of the first to arrive so I am starving, but I have to finish eating early so I can attend to the after dinner entertainment portion of the evening! If I get served last I have to rush through dinner like they rushed me to set up! It becomes a longer day when haven't eaten. Not an ideal situation for me to give you my best services. 
I have high expectations and so should you. Be upfront with each venue about your concerns and don't let them fool you. I can warn you about these issues, but only you can prevent them from happening!
Thanks for listening. If you have any questions please contact me @[email protected]
Categories: None
/