Award Winning DJ Services
Modern. Alternative. Professional.
| | |
| --- | --- |
| Posted on March 22, 2018 at 10:45 PM | |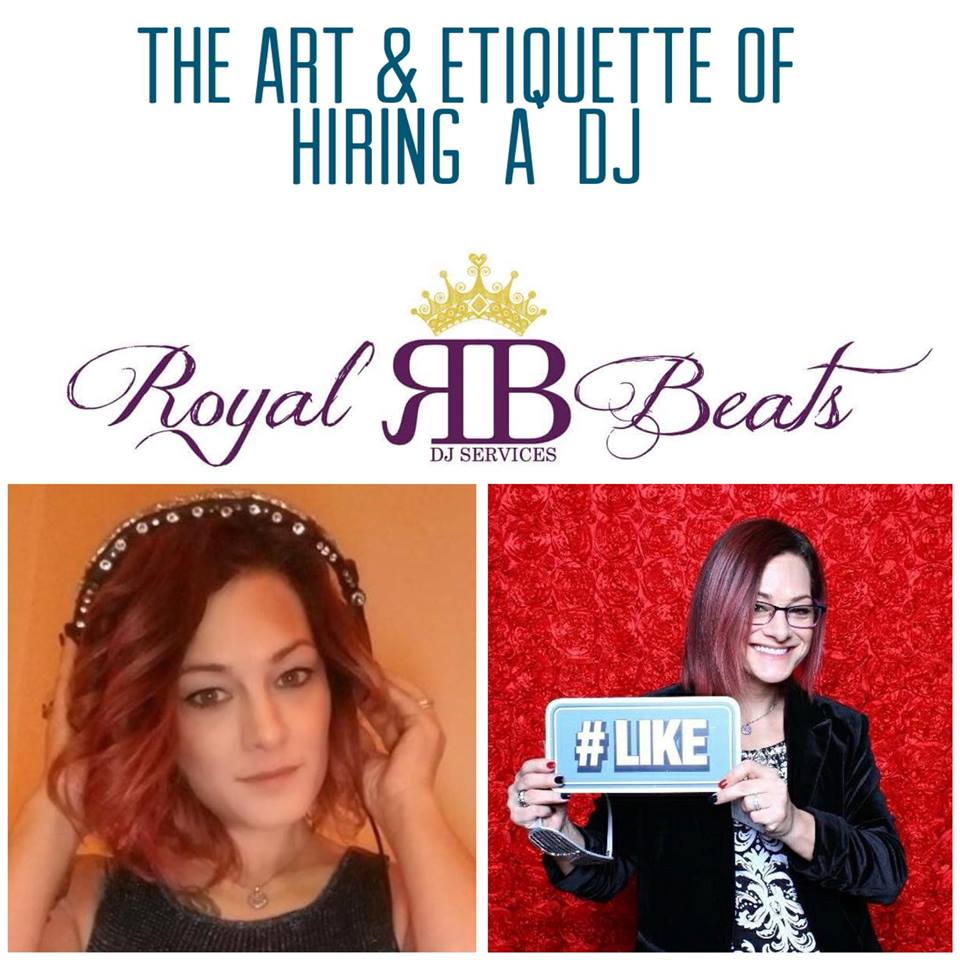 Karen Thomas Etiquette says, " I had the honor to sit with CT's Premiere DJ Stephanie Rivkin... We discussed the Art & Etiquette of hiring a DJ..."
How to Hire the Best Wedding DJ for You!
When hiring a DJ Service for your special day you may find it hard to narrow down the overwhelming selection of mostly male Djs. If you ask your friends and family, they will each have their own favorite - but who is right for you? You want to be 100% sure the DJ Service you hire has the capacity to deliver what you really, really want!
Here are a few Key Pieces of Advice to help you along!
1.) There are many types of DJs each with different skill levels! How do you begin your search? Your options consist of: Club DJ, Karaoke Host, Mobile DJ, some guy a friend knows who DJs sometimes, or a Wedding DJ. Any one of these entertainers could potentially be right for you but you've got to do your research. Some venues will require that your DJ be insured. Scope out their Testimonials. Stalk their websites and social media pages. Who are you impressed by? Set up interviews with those DJs so you can feel out their vibe in person. Don't rush into it, but book your DJ and other Vendors 1 year to 2 years in advance. The good ones always book early and you want to feel confident and excited about the entertainment you're hiring.
2.) If your DJ does not offer you a contract -Beware! He or she is not a professional and you should give them a deposit at your own risk. To guarantee that your DJ will show up (a year or 2 from the booking date) you should have to sign a contract and leave a deposit. I recommend taking your time before signing anything. You definitely don't want to feel pressured.
3.) Budgets are important - but you've got to make Entertainment a High Priority. Music can make or break the night! I promise that a bad playlist, poor sound quality, an empty dance floor, and a DJ who talks too much are just a few of the things that can ruin the night for everyone. Dancing the night away with your new spouse, best friends and family create the memories you'll look back on forever. You won't regret paying a little more for a Professional Experience. Your wedding night is priceless - and you want to remember it for the all the right reasons!
 
Important things to consider:
Presentation: Not just your first impression of the DJ but also their equipment set up, online presence, etc..
DJ Services: Are they DJing or sending someone else? What Exactly do they provide? Lighting Options?
Full Time Job or Hobby? - How invested is the DJ in her craft? How many years of experience in weddings?
Insurance: For particular venues up to $3million could be required.
Skills: Do they mix well? Can they emcee? Are they interactive? Do they know the proper flow of events?
Equipment: Is it in good working condidtion? Do they have a backup system? How extensive is their music library?
Social Media: Use it to judge us. DJ should have an updated website, instagram , and facebook business page at the minimum these days. Personal facebook pages are a great way to see what your DJ is really like
 
I hope this helps you on your search for the perfect wedding DJ. With so many great options out there, it really comes down to personal preference. If you'd like any additional information or have questions related to Wedding DJ Services please contact me @ [email protected]
Please Follow Karen Thomas on facebook & instagram 
 https://www.facebook.com/karen.scarfothomas" target="_blank">https://www.facebook.com/karen.scarfothomas and https://www.instagram.com/ctetiquette/" target="_blank">https://www.instagram.com/ctetiquette/
Karen is an Etiquette Educator, Speaker, Author, College Lecturer, and Segment Contributor for CT & MA morning tv shows
Above photo collage by Karen. 
Categories: None
/